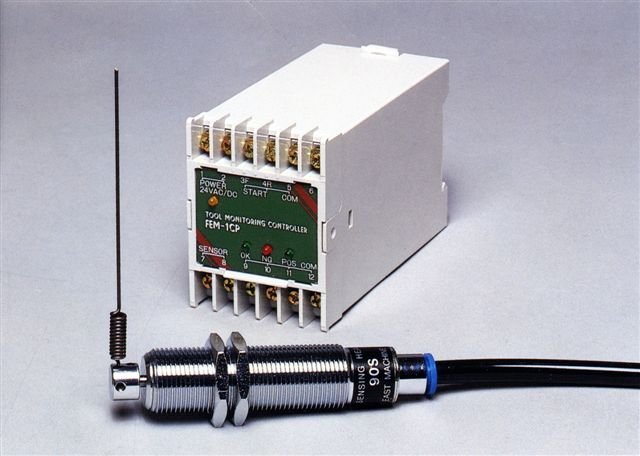 Don't let a broken tool amount to thousands of dollars in lost material and productivity. Bixbay Industries is the only company on the market that offers a unique device that will detect a broken tool or product and automatically shut down production your CNC Machining Center.
The Broken Tool Detector for CNC machies is easily installed on your current CNC machine and will detect a broken tool or product by determining the rotation angle of the sensing needle. If the tool is broken, the sensing needle will automatically shut down the machine preventing any further loss of materials.
This device is unlike any other device on the market. It features (ISO IP67 Waterproof) an intelligently designed sensing mechanism that is fully sealed air tight, so there are no side effects from cutting oil, coolant, chips, or vibrations from the CNC machine. A high precision, Swiss made DC motor drives the needle and the control unit's IC circuits and microcomputer guarantee its quality and reliability.
...................................
.................................
..........................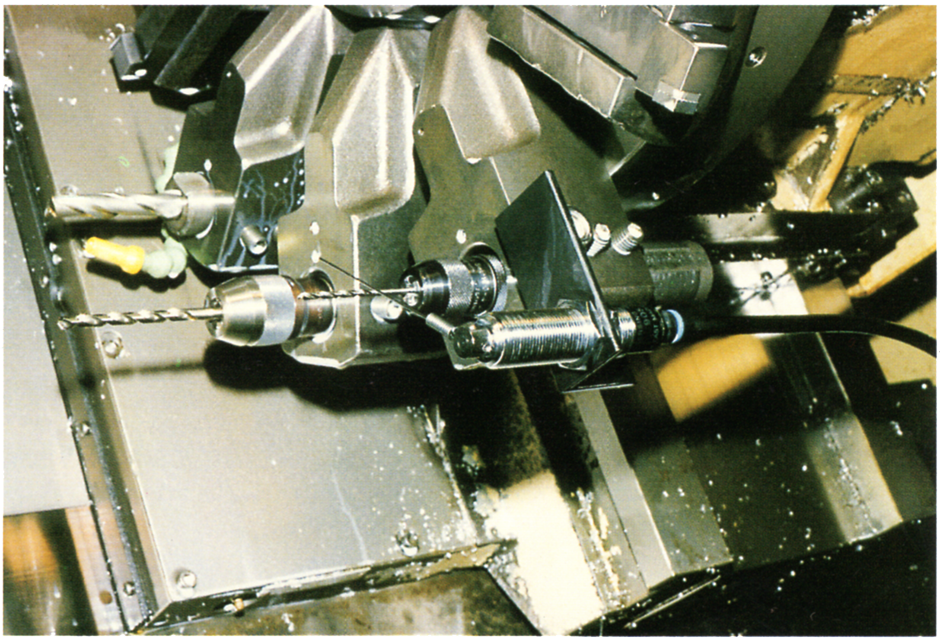 ....................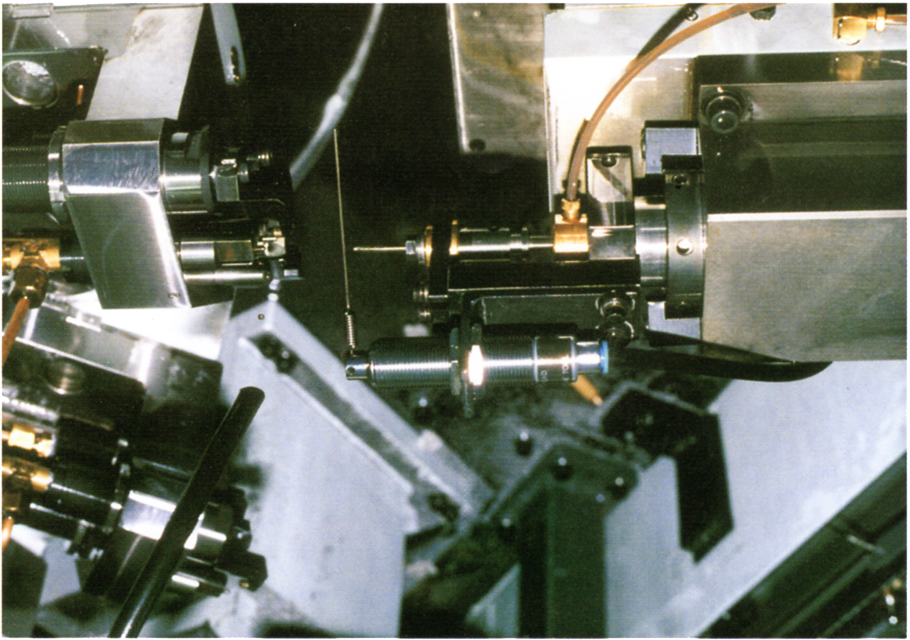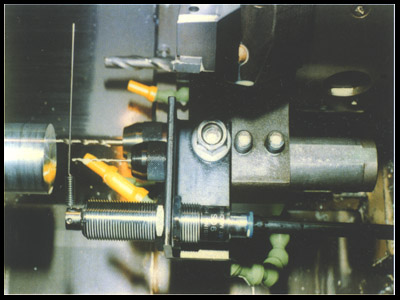 Control Units Types:
:

FEM-1 CP

(Single Axis Control Unit standard usage)
:

FEM-1 CP/T

(Single Axis Control Unit, start, fwd, Rev, or a separate input)
:

FEM-1 CP/W

(Single Axis Control Unit, automatic work piece detector)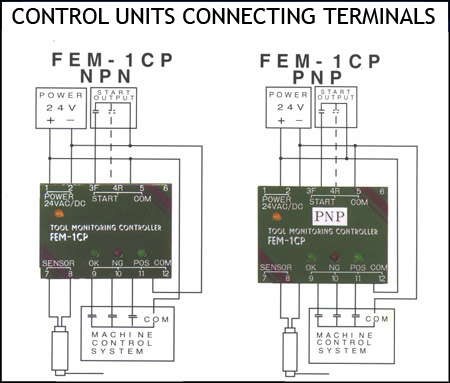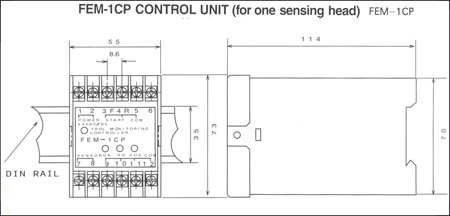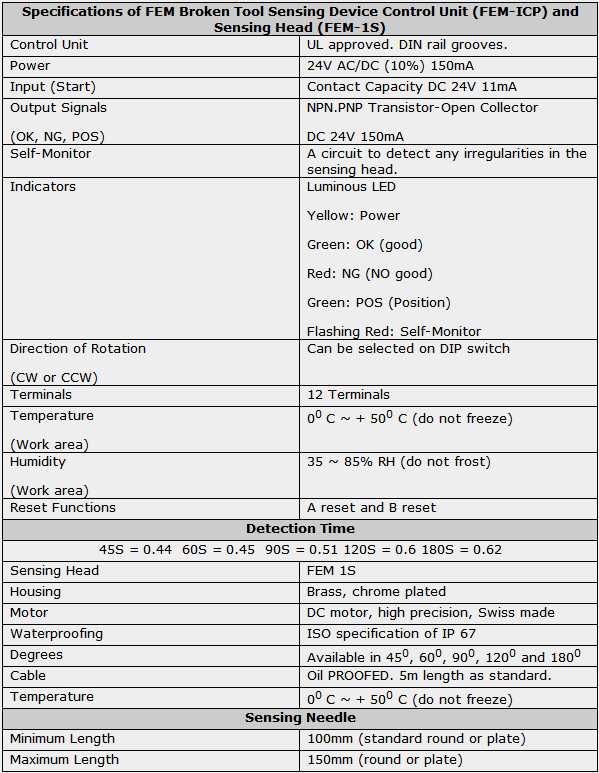 .
Adjustment and Replacement of the Sensing Needle:
The standard and minimum length of the sensing needle is 100mm minimum and 150mm maximum. A longer needle can be ordered for your own customizing needs. The sensing needle is attached to the head cap by means of two set screws. The head cap and motor axis can easily be set at any position by a simple set screw adjustment.

The Broken Tool Detection Sensors is designed to be safe in any machine operation. In case of a disconnect or a short circuit, the red LED on the panel of the control unit will blink and the machine will stop immediately.
.
Sensing Area: (see illustration)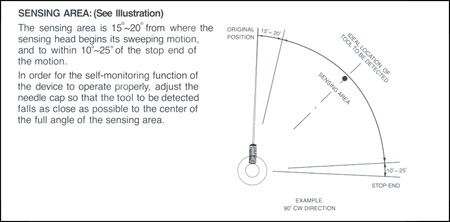 The sensing area is 15 degrees from where the sensing head begins its sweeping motion, and to within 10 degrees of the stop end of the motion.

In order for the self-monitoring function of the device to operate properly, adjust the needle cap so that the tool to be detected falls as close as possible to the center of the full angle of the sensing area.
.
Self-Monitoring Functions
The Broken Tool Detector Sensors has a built-in self-monitor. This feature checks for breaks or shorts in the cable wire, changes in the sensing head voltage, rotation speed of the sensing head and a return to the startying position of the sensing needle.
Reset Functions
The two reset functions of the Broken Tool Detector device determine the length of the output signals. the output signal can be continuous or brief depending on your needs.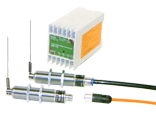 Contact Bixbay today for industry leading pricing on this one of a kind money saving device: info@bixbay.com